Car Inspection in South Surrey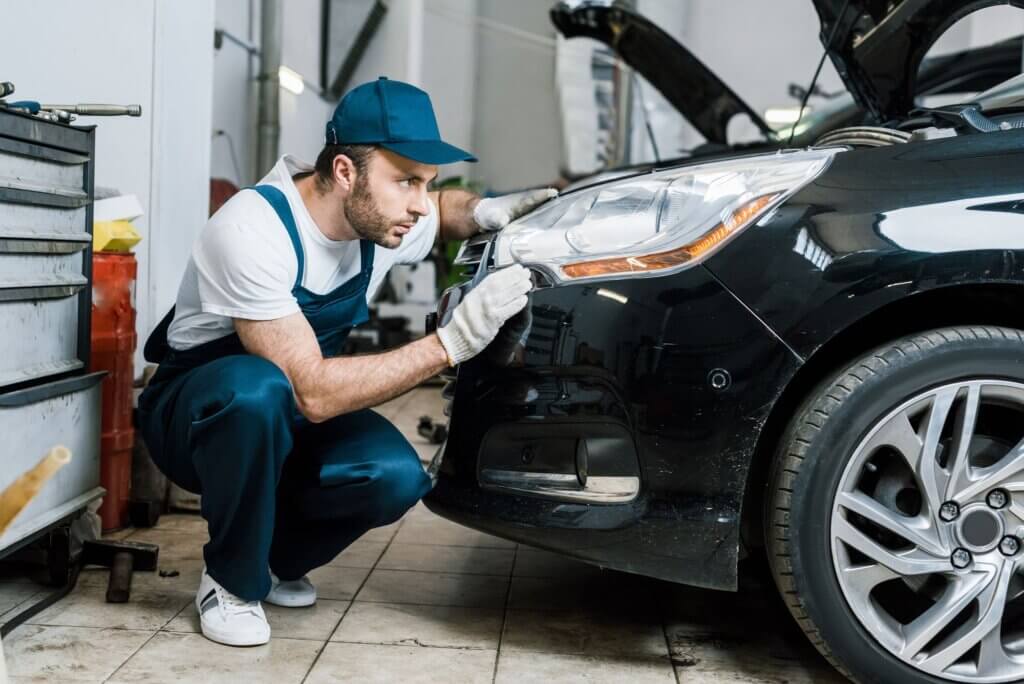 Simply put, a vehicle inspection is when a car and its components determine if it is functioning properly, if parts need to be replaced soon or if parts are to be replaced immediately. Generally, there are three types of vehicle inspections:
Courtesy Inspection: This is also known as a visual inspection. Here, the common components of the car like oil, wipers and lights are brought under scrutiny. Usually, this is done during a tire change or an oil change.
Insurance inspection: This type of car inspection is required by most provinces when you are insuring a vehicle 10 years or older. This is to ensure your car poses no risks being on the road. Here, your brakes, exhaust, suspension and the likes are brought under scrutiny.
12-point inspection: This is also known as a complete inspection. Here, the technician will review all the aspects of your vehicle. These include:
Fluid Levels
Tire Rotation and Balance
Tire Wear
Wheels
Wiper Blades
Lights
Belts and Hoses
Shocks and Struts
Brakes
Battery
Timing Belt
Cabin Filter
What You Need to Know Before You Buy a Car in Surrey?
Here are some important items you need to take note of before you purchase your vehicle.
Do your research:
This is possibly the most important step you need to take before purchasing your car. You are sure to have a lot of options when it comes to buying a car so arming yourself with as much information as you can possibly fit in before you make the big decision is a huge plus. If you are buying a used car, there are guides that you should familiarize yourself with before you begin any discussion. And as soon as you feel you are ready, reach out for a car inspection in surrey.
Now you know what you want and you have found what you want – what next?
Before you meet with the seller, here are a few questions you need to bear in mind to ask the seller
Has the car been in any accidents? If so how many?
Has the car failed any smog checks?
What is the VIN of the car?
These questions, especially the VIN of the car can help you trace the history of the car which would be very helpful in knowing how to handle the car. You can ask for a pre purchase car inspection in surrey bc or just do a car inspection in surrey bc as well.
When you meet the seller
You need to always test drive the car. Conduct a courtesy inspection of the exterior and the interior to ensure it is in an acceptable condition. Also, look for signs of damage or accidents. During the test drive, pay attention to any strange noises coming from the car whenever you engage the brake or the accelerator. To ensure the car is working perfectly, we advise you to take the car out to the highway to test how it functions at different speeds. Make sure the brake is working well, braking normally and hard to assuage their responsiveness. Check if there are any warning lights on the dashboard and ensure all the controls and AC system work as it should be.
Now your car has passed its inspection – now allow a professional to inspect it:
Now the car has passed all your requirements, it is time to allow a professional to check out the vehicle to diagnose the car's condition. Your mechanic will inspect the fluids, brakes, cooling system, electrical systems, engine, tires, HVAC and the body. The mechanic will scan the computers for the trouble codes and test drive the vehicle. It is necessary to bring a professional to check out the vehicle to ensure you are not rushing into things prematurely.